The project of the new visual identity of Geeksoft in a few words
Customer: Geeksoft
Business sector: Animation
Skills: Webdesign – Website – Logo
Brief: Logo redesign & Website creation for their new target
Indications: Keep the yellow pacman, the target, the military motifs and the playful aspect
Client method: Agile SCRUM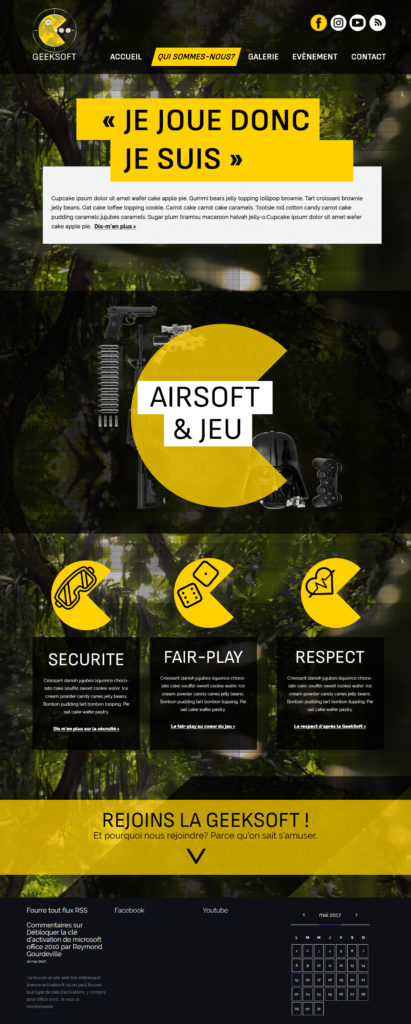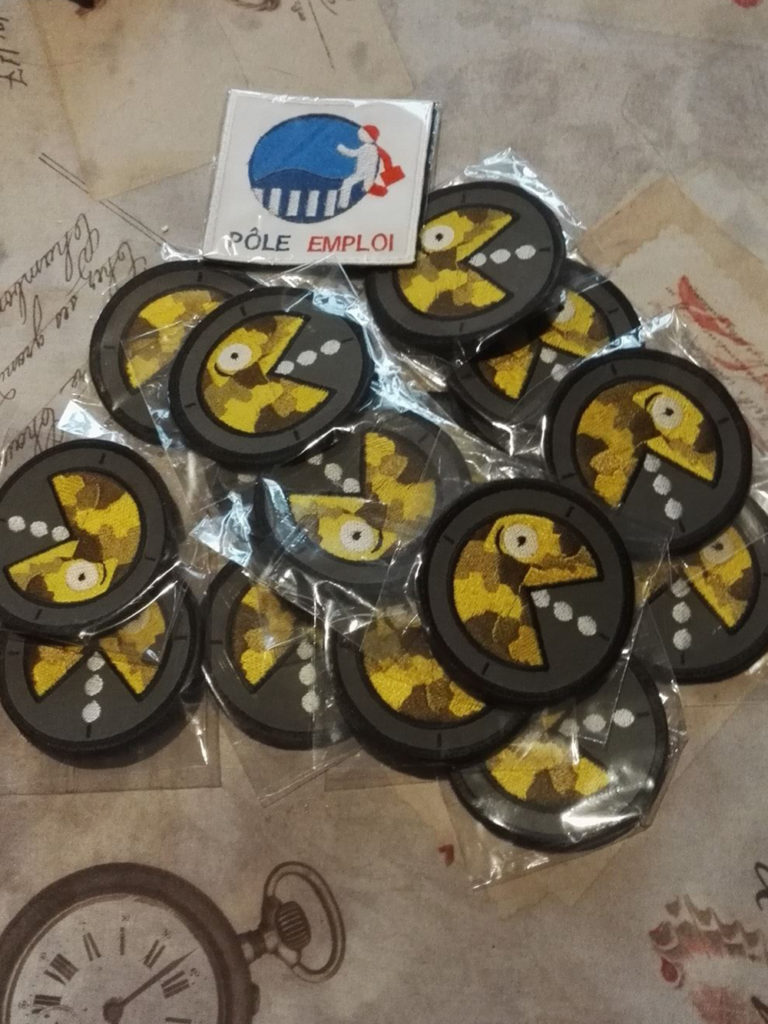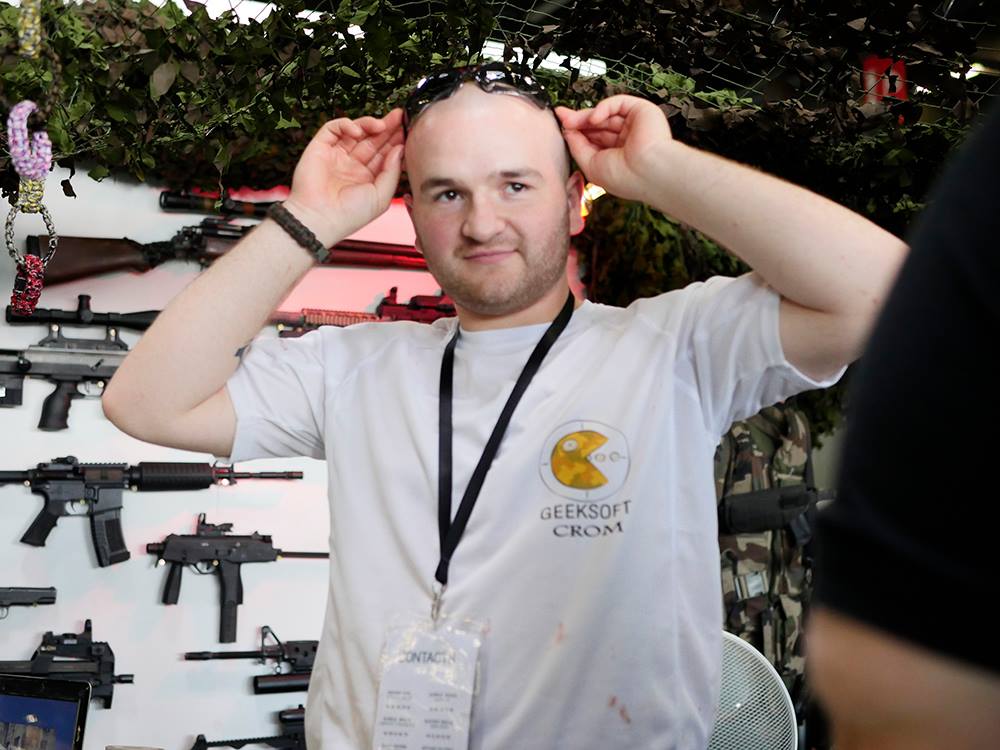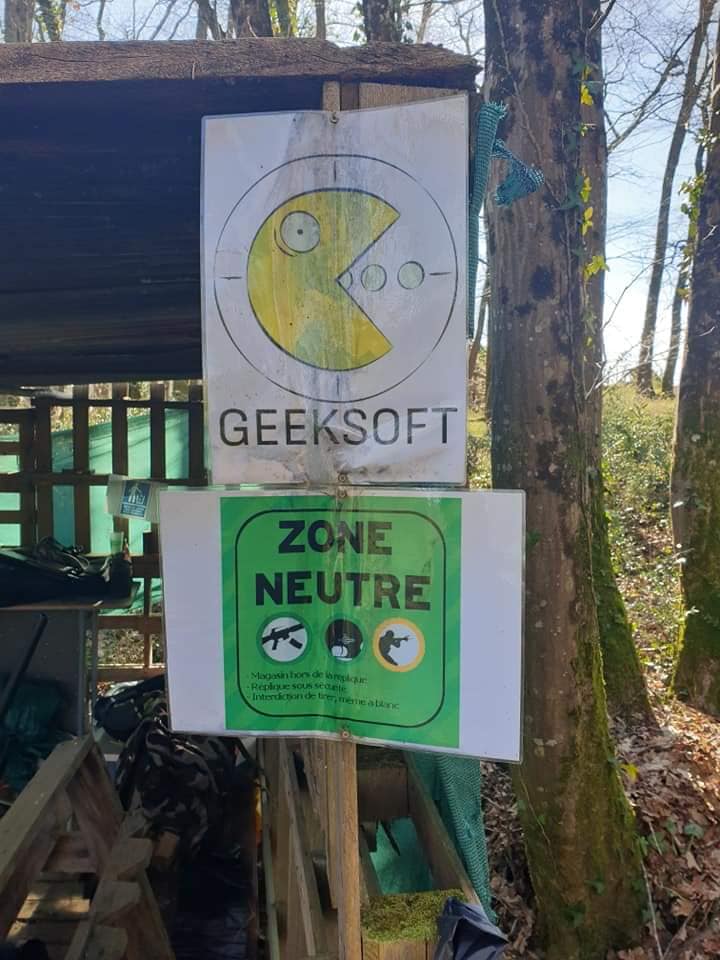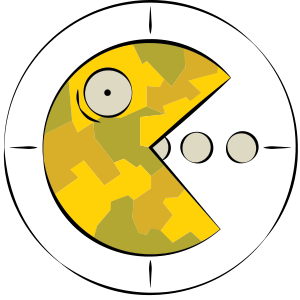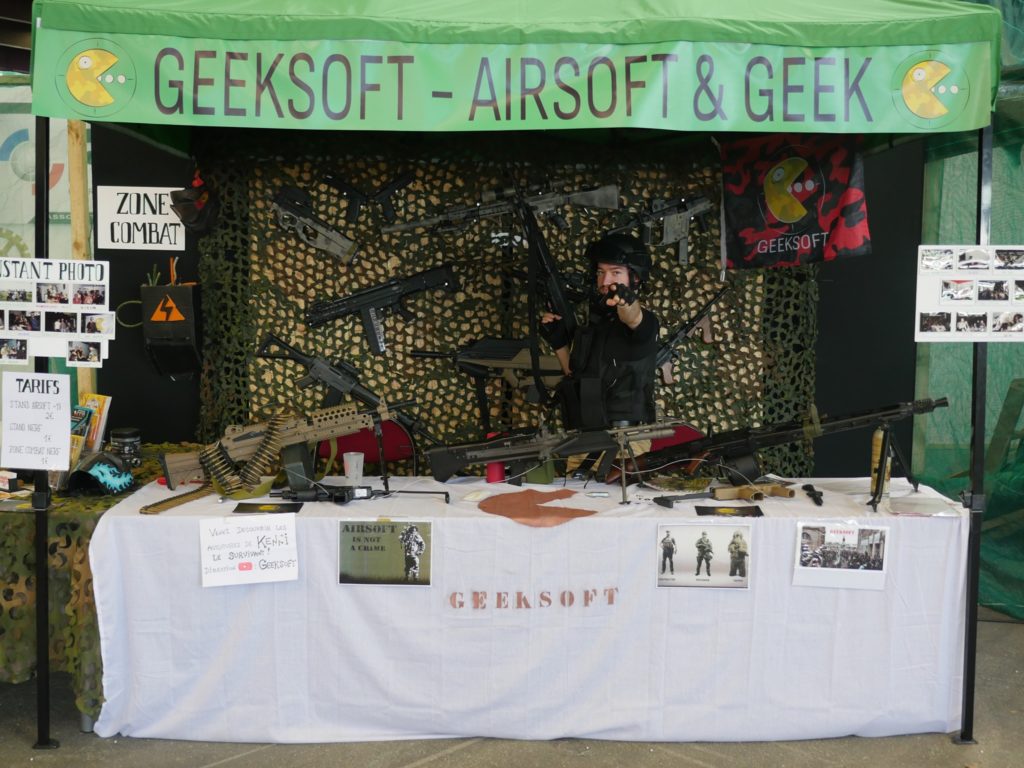 The project in a few words
Client: Geeksoft
Sector of activity: Entertainment
Skills: Webdesign – Website – Logo
Brief: Logo redesign & Website creation for their new target group
Costumer method
1 – Customer brief
2 – Benchmark & Moodboard
3 – Study the existing situation
4 – Set up a flexible method for the concept of the new logo
5 – Set up the website creation process
Ensuring customer follow-up with regular reports (by call and/or in writing report)
6 – Validation & Delivery
7 – Train the team on how to use the website.
A strong visual identity in the image of the association
The Geeksoft is an association of airsoft and gamers. It needs a strong design with a strong character in the image of the president and its members. It has been working well for a few years now throughout the department: it now needs to open up to a wider public. This makes it easier to communicate at event fairs with a warmer visual. Under the condition of keeping the miliary motif and the pac-man, it is requested to make a redesign of the original logo and a webdesign worthy of their prowess with the trigger.